CO-FOUNDER, PRESIDENT, COO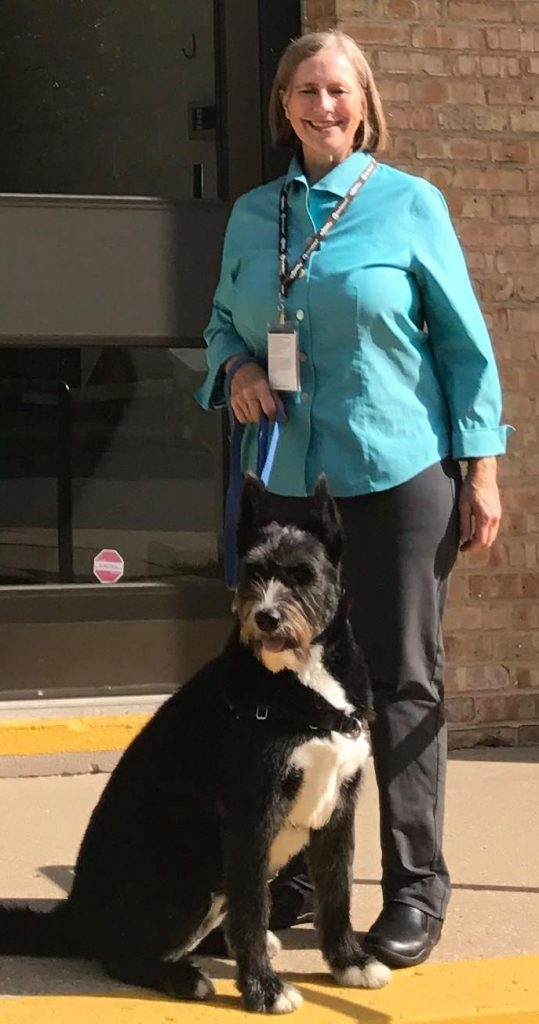 Tricia has worked in the credentialing industry for a couple decades. She designs and implements new certifications and certificate programs, designs and facilitates workshops and learning events following instructional design practices, develops and implements assessments. She also supports nonprofit operations by leading requirements definitions, selection, and implementation of processes and technology needed for effective organizational management.
Growing up in a house that had what was affectionately called a menagerie, her love for animals started early, especially dogs who were her companions around the neighborhood on play and adventures as she grew. In grade school, she tried to teach the family dog Patches to pull the family's little red wagon by trying to rig up harnesses and lines to it. Now that she bikejors, scooter-jors, and mushes with Elsa, she knows why her early efforts weren't very successful. She trained her own dogs all her life and helps others work with their dogs. Elsa, being a high energy-super smart dog, has opened Tricia up to myriad areas of dog learning, especially dog sports like canine scent work, mushing, and lure coursing. It's a journey, not a destination!
She practices life-long learning, continually adding to her knowledge and skill stack. Winning achievement awards comes naturally as a woman with master's degrees in both Science and Business Administration and she's been doing so since 1999.
CO-FOUNDER, PRESIDENT, COO
Tricia has worked in the credentialing industry for a couple decades. She designs and implements new certifications and certificate programs, designs and facilitates workshops and learning events following instructional design practices, develops and implements assessments. She also supports nonprofit operations by leading requirements definitions, selection, and implementation of processes and technology needed for effective organizational management.
Growing up in a house that had what was affectionately called a menagerie, her love for animals started early, especially dogs who were her companions around the neighborhood on play and adventures as she grew. In grade school, she tried to teach the family dog Patches to pull the family's little red wagon by trying to rig up harnesses and lines to it. Now that she bikejors, scooter-jors, and mushes with Elsa, she knows why her early efforts weren't very successful. She trained her own dogs all her life and helps others work with their dogs. Elsa, being a high energy-super smart dog, has opened Tricia up to myriad areas of dog learning, especially dog sports like canine scent work, mushing, and lure coursing. It's a journey, not a destination!
She practices life-long learning, continually adding to her knowledge and skill stack. Winning achievement awards comes naturally as a woman with master's degrees in both Science and Business Administration and she's been doing so since 1999.
LinkedIn: https://www.linkedin.com/in/suttontricia/