We work with brave, curious, creative kids to change their world through dogs to find success together.
Paws 4 Kids 4 Paws believes that all children are change agents. They deserve opportunities to lead innovative solutions that positively impact their lives and the lives of shelter animals. Therefore, we structure programs to engage and empower "square peg" youth to act for their own success. They succeed by implementing long term positive changes for themselves and their communities.
Our programs also encourage youth to advocate for themselves and others.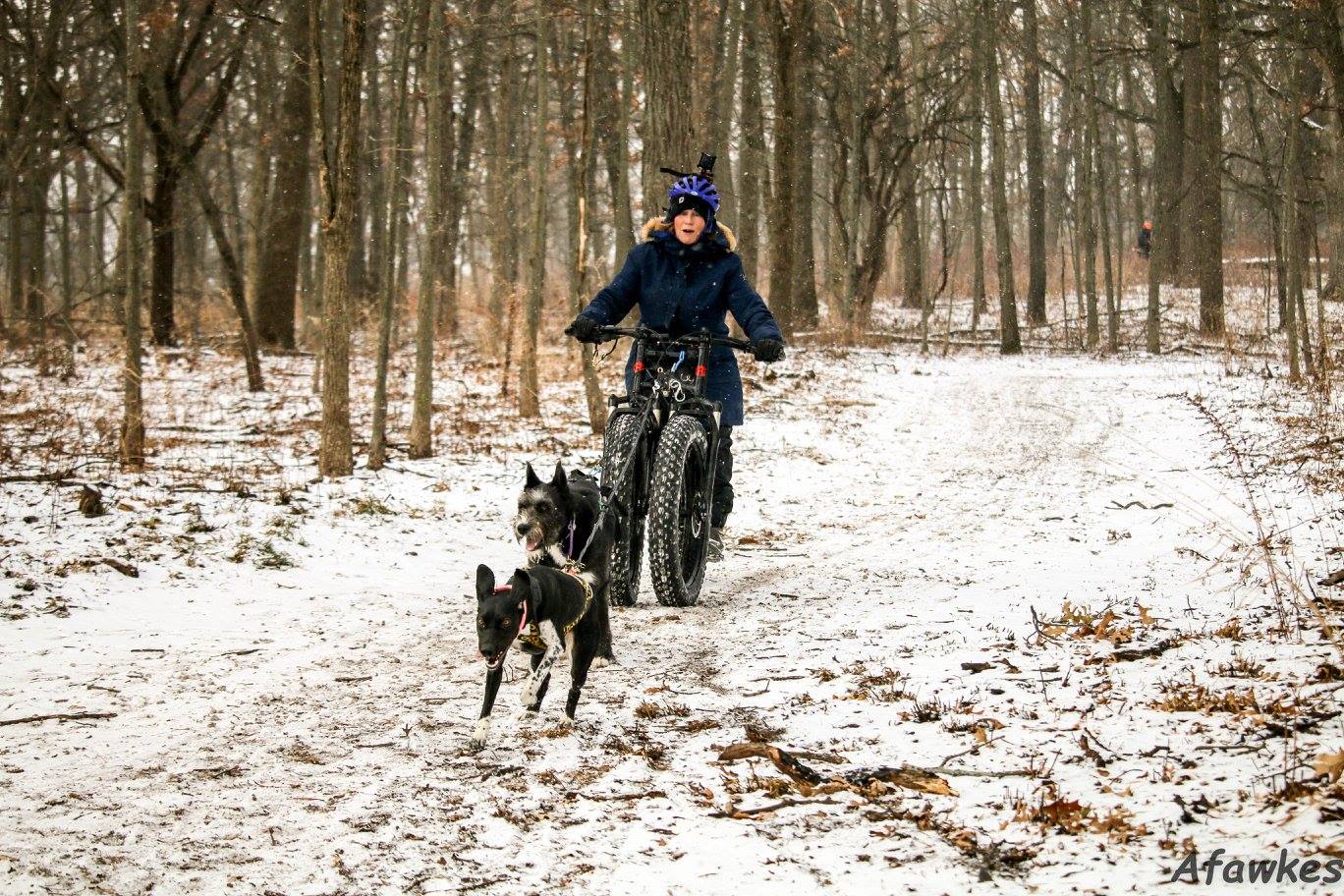 ---
Tricia bikejoring with dogs Elsa and Dance
Photo Courtesy of Amy Fawkes, Action photographer extraordinaire!
We provide animal-assisted experiences for youth to develop their strengths by helping rescue animals become more adoptable.
Paws 4 Kids 4 Paws inspires and motivates neurodivergent learners who struggle with academic or social settings. By developing children's strengths beyond traditional academics, our unique learning experiences promote thoughtful, meaningful connections to animals and others. Youth learn they are capable, strong, and compassionate leaders who can advocate for themselves, others, and animals.
We are rolling out programs and building partnerships with other organizations like the Bensenville Park District and the Elmhurst Public Library. We have a series of programs that will allow kids to build different skills over time, earning badges and other levels of achievement.
After school programs started Fall 2022 with our first partnership with a park district. Check the Bensenville Park District Program Guide for upcoming events.
See Programs from more info on current and past events.
To view a specific events, please visit Our Events page!