Did you know that Friday June 22, 2018 is National Take Your Dog to Work Day? It is observed on the Friday following Father's Day.
Tricia and Elsa are fortunate enough to be able to do that most every day. Maybe you, too, can celebrate at your workplace?
This video has some good tips if your workplace isn't your home:  (I assume you have these things covered at home…)
Also check if your neighborhood pet store is also celebrating the day, like Bentley's Pet Stuff where Tricia and Elsa shop:
More on Dogs at Work: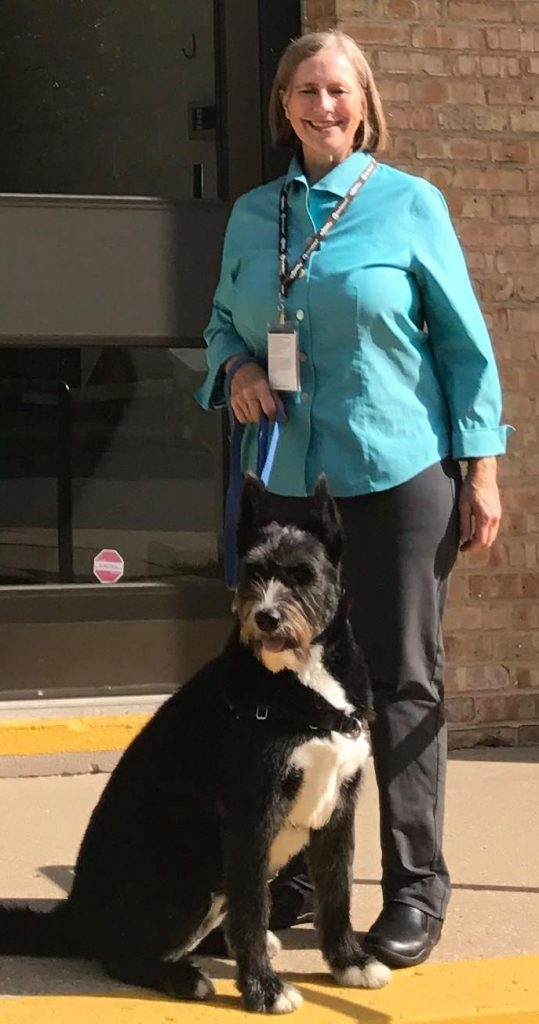 Tricia Sutton is one of the co-founders of Paws for Kids for Paws. Despite complaints from her spouse, she spends a lot of time with her dog Elsa, who also is one of the board members.