In Tricia Sutton's mushing group, Windy City Mushers, they regularly have newer folks asking about harnesses – styles, fitting … She was there not that long ago too. Borrowing a harness a couple times to get a sense of fit and to make sure your dog likes the sport is a good start. You have no guarantee, however, that someone will have the size you need at any specific practice.
Soon, though, you need your own gear so you are sure that you and your dog can get out and that you have what your dog needs. Your own gear saves time too, especially when conditions are changing.
She came across this good article on harnesses that might be helpful: Harness Selection – Every Dog is Unique!
At the bottom, they also have a link to a "harness consultation sheet" and a video on choosing the right harness.
In addition, here is another chart on Harnesses thanks to another member of Windy City Mushers, and owner of Howling Dog Alaska, Ivana Nolke:  Harness Selection Chart
The equipment lasts a long time so we hope this info will help you get what you will need for the dog powered sports you plan to do!
P.S. We'll post more on dog powered sports in the future.
---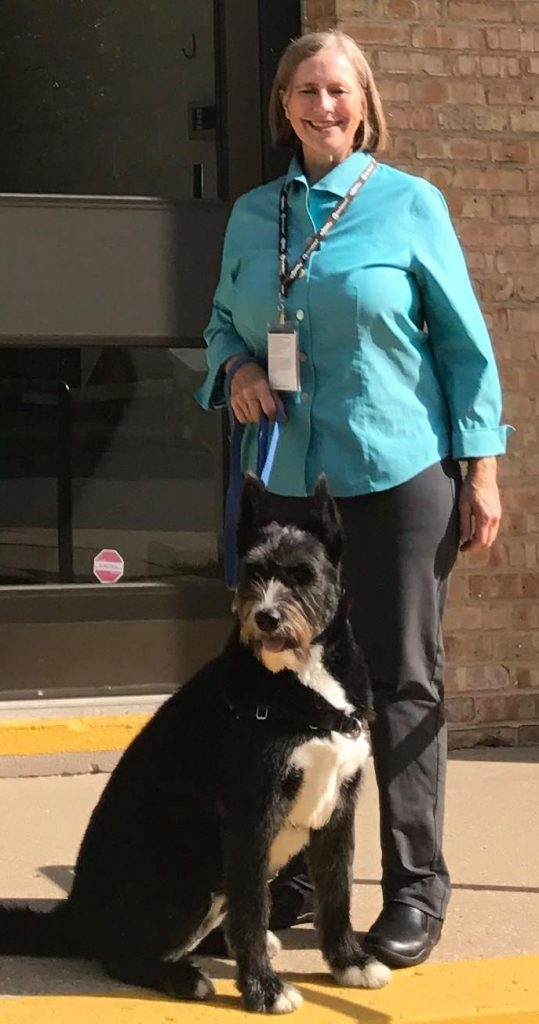 Tricia Sutton is one of the co-founders of Paws for Kids for Paws. Despite complaints from her spouse, she spends a lot of time with her dog Elsa, who also is one of the board members.